William Henry Harrison Ninth President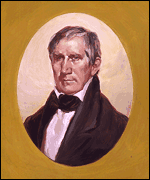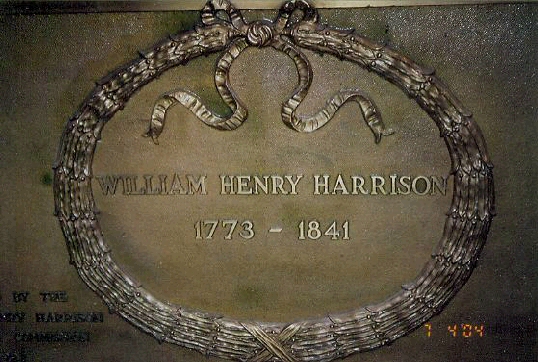 William Henry Harrison Grave
| | | | | | |
| --- | --- | --- | --- | --- | --- |
| Name | Born | Died | Age | Buried At | Visit Done |
| | | | | Harrison Tomb North Bend, Oh | |
President Harrison's grave is hard to find if you don't watch for the few signs that come up quick. The first time I visited the grave it was cold and rainy. It was in the high thirty's low forty's. I am not sure if it was the time of season, the weather or if it always stays locked, but I could not get in close enough to see the actual grave. There is a outside iron door and it looked like there was a guest book for people to sign, then there is a door that leads to the tomb. The massive monument that he is in, sits on a hill and there is a very nice view of the Ohio River. It looked like there was some kind of flower wreath by his grave. There is a paved path or steps that will take you to the grave.
In July of 2004, I was able to get into President Harrison Grave thanks to a email I received back in February of 2004. So here is the inside of his grave.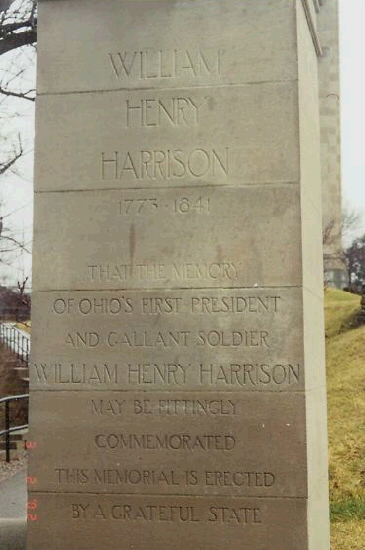 One Of The Pillars On The Way Up To William Henry Harrison Grave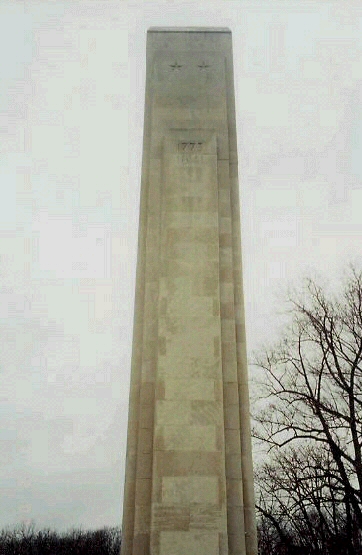 One Side Of President William Henry Harrison Tomb
Facts About William Henry Harrison:
William Henry Harrison was the first president to die in office, about 32 days after he was sworn in
When Harrison was elected President in 1840, the Indian leader Tecumseh placed a curse on him, saying that every president elected in a year that ends with a 0 will die while in office. Harrison died while in office, as did Lincoln, elected in 1860, Garfield, elected in 1880, McKinley, elected in 1900, Harding, elected in 1920, Roosevelt, elected in 1940, and Kennedy, elected in 1960. Reagan, elected in 1980, broke the curse, but was almost assassinated while in office
He was the only President to have been born in the same county as his Vice President, Charles City County
Harrison was the first president to receive over one million popular votes
Nickname: Old Tippecanoe
Last Words: I wish you to understand the true principles of government. I wish them to be carried out.
Cause of Death: Pneumonia