Rutherford B. Hayes Nineteenth President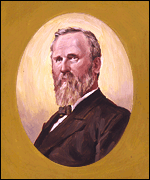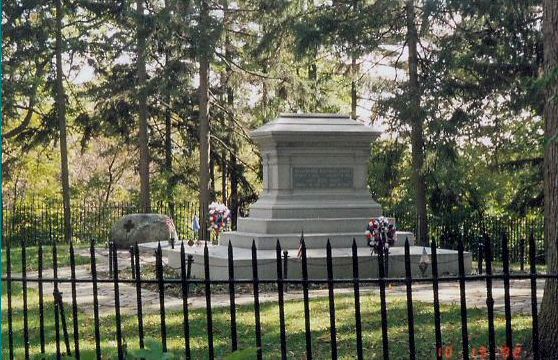 President Hayes Graves
| | | | | | |
| --- | --- | --- | --- | --- | --- |
| Name | Born | Died | Age | Buried At | Visit Done |
| | | | | Hayes Presidential Center Fremont, Oh | |
President Hayes was the first stop on a weekend getaway. President Hayes is about a hour north of President Harding in Fremont Ohio. He had the first Presidential Library of any President. President Hayes was sworn in to office as President at the White House since March 4th fell on a Sunday. The public swearing in took place on March 5th. It is like that anytime a President is suppose to take the oath on a Sunday. The house he lived in with his wife Lucy is also on the grounds.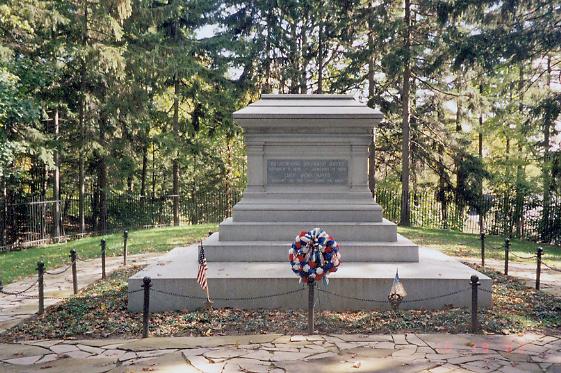 One Of President Hayes Children Is Buried Behind Him And His Horse To
Facts About Rutherford Birchard Hayes:
Hayes was the first President to use a telephone while in office. The first telephone was installed in the White House in 1879
He won the presidency by only one electoral vote
Hayes and his wife conducted the first Easter egg roll on the White House lawn
Nickname: His Fraudulency
Last Words: I know that I am going where Lucy is.
Cause of Death: Heart disease