John F. Kennedy Thirty-Fifth President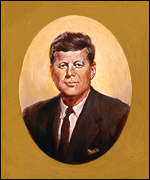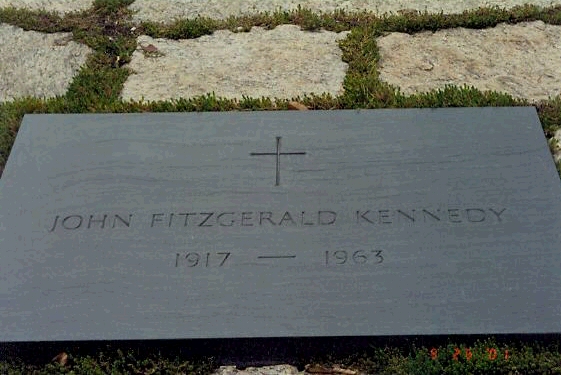 John Fitzgerald Kennedy Grave
| | | | | | |
| --- | --- | --- | --- | --- | --- |
| Name | Born | Died | Age | Buried At | Visit Done |
| | | | | Arlington National Cemetery Arlington, Va | |
I first saw President and Mrs. Kennedy graves in of June 1998. After visiting their graves right after 9/11, I walked up the hill where Arlington House is. After walking up the hill I was able to get a very good view of what the Pentagon looked like after the September 11 attacks. And what I saw in person and what was shown on t.v. was very different.
The eternal flame was out on the September 2003 visit. You could here the clicking sound like it wanted to be relight and you could smell the gas.
In October of 2005 while I was on vacation in Boston, I made a stop to see the Kennedy family plot in Brookline, Ma and also while I was in Hyannis, Ma I did a boat tour that took you by the Kennedy compound. To see pictures of the Kennedy graves and compound, scroll down.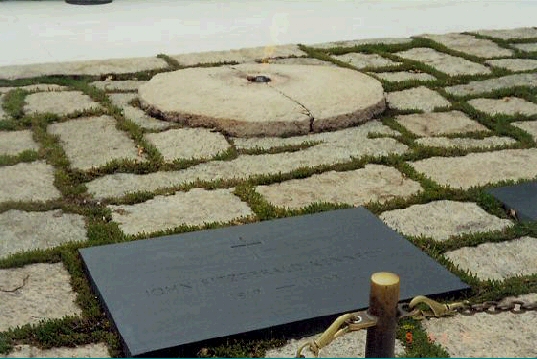 John Fitzgerald Kennedy And The Eternal Flame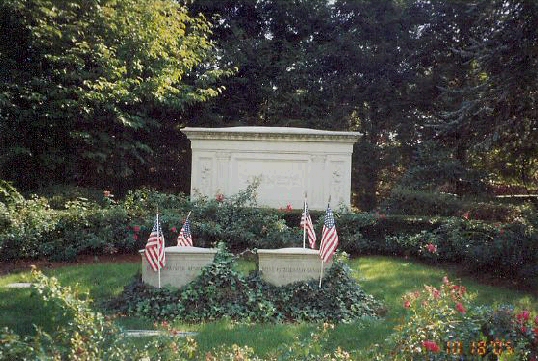 The Kennedy Family Plot.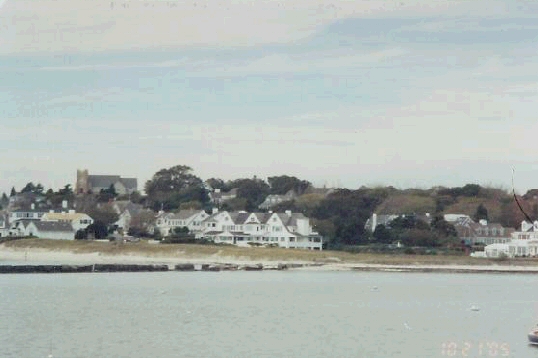 The Kennedy Compound. In Hyannis, Ma, they offer boat tours that go by the Compound.
Facts About John F. Kennedy:
Kennedy was the first President to hold a press conference on television
John F. Kennedy was the first president to use the desk that was a present from Queen Victoria
Kennedy was the first Roman Catholic president and Kennedy was the only president to be a Roman Catholic
He was the youngest man elected president, but not our youngest president, Teddy Roosevelt was younger at the time of his inauguration
Kennedy was the first president born in the 20th century
He won a Pulitzer Prize for his book "Profiles in Courage."
Kennedy was the only president to appoint their brother to a cabinet post
C.S. Lewis, a famous writer, died on the same day that Kennedy was shot
His right leg was 3/4 of an inch longer than his left, so he wore corrective shoes to make up for it
Kennedy was the first president who had served in the U.S. Navy
Nickname: JFK
Last Words: That's Obvious
Cause of Death: Assassinated