James Buchanan Fifteenth President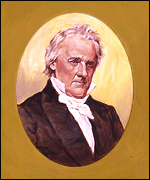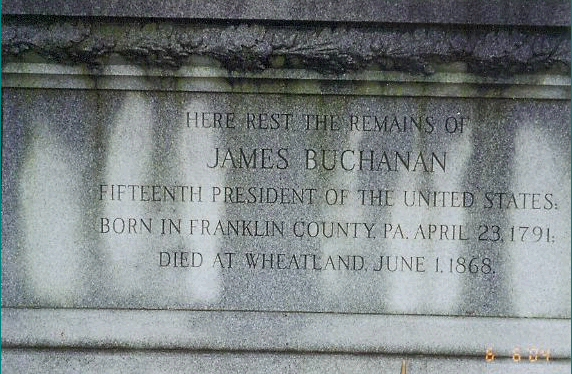 James Buchanan Grave
| | | | | | |
| --- | --- | --- | --- | --- | --- |
| Name | Born | Died | Age | Buried At | Visit Done |
| | | | | Woodward Hill Cemetery Lancaster, Pa | |
I was going to go to see Presidents Buchanan grave when I got into Lancaster, but because it was raining the whole day, I went ahead and did the tour of the house. They said during the tour back when he was a lawyer he was making around 8,000 a year. I believe they said he paid around 4,000 for his home. Most of the furniture and all to most of the window are original in the house. They are not sure where President Buchanan died, they don't know if he died in his bed or in the head house keepers bed since she was the nurse also. It was a very nice house.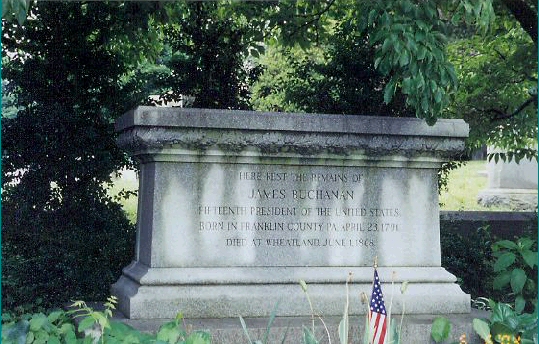 James Buchanan grave in Lancaster, Pa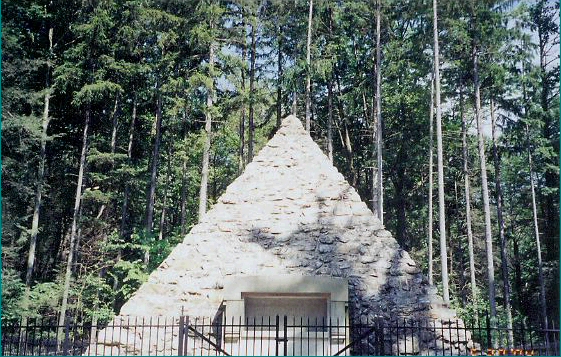 This marker is used to show where President Buchanan birthplace was outside of Mercersburg,Pa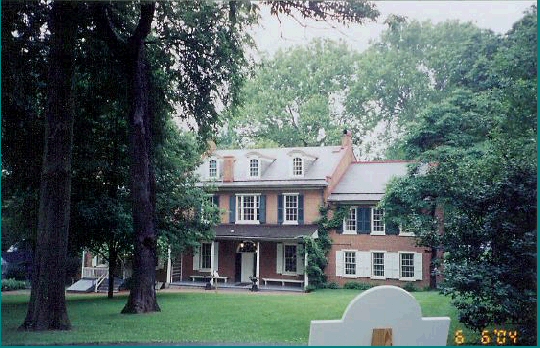 Here is the back of James Buchanan House in Lancaster, Pa
Facts About James Buchanan:
Buchanan had the opportunity to buy Cuba for only $90,000,000, but Congress wouldn't let him because they thought he would steal the money and run away!
Buchanan was the only president to never be married
He sent a note to newly elected Abe Lincoln saying, "My dear sir, If you are as happy on entering the White House as I on leaving, you are a happy man indeed."
James Buchanan was the first president to send a transatlantic telegram
Nickname: Ten-Cent Jimmy
Last Words: Oh God Almighty, as thou wilt.
Cause of Death: Respiratory failure, rheumatic gout

Lancaster County Historic Society