Dwight D. Eisenhower Thirty-Fourth President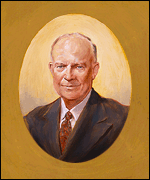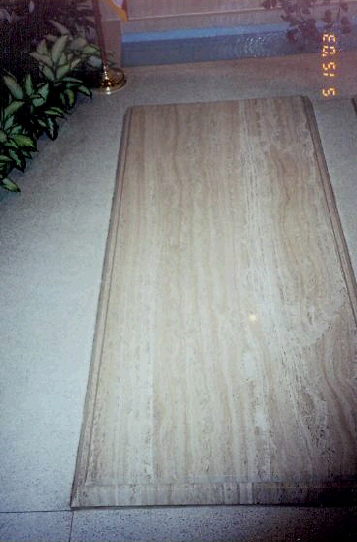 Presidents Eisenhower Grave
| | | | | | |
| --- | --- | --- | --- | --- | --- |
| Name | Born | Died | Age | Buried At | Visit Done |
| | | | | Dwight D. Eisenhower Library And Museum Abilene, Ks | |
Presidents Eisenhower's Presidential Library is not really not that hard to find. His grave is off of I70. There will be signs pointing the way. From the road you can see the top of the chapel where him and Mrs. Eisenhower are buried at along with their son who died in childhood. I would say it is about 3 hrs West of Kansas City. What his museum main focus is on his career in the Army. Since he was in the military more the he was in politics. You can go inside the library and they have some stuff upstairs. They had painting with all the presidents up to him in it. On the ground floor there was a statue that went to the US Capitol in June 2003. Other wise it is nice library but I think the museum is designed for more people who like the army and other branches of the service. There is some stuff about him being President, but not a whole lot. His boyhood home was inserting too. It was a small house but along with him and all of his brothers, and his parents and I think grandfather all lived there. Inside the chapel is where the Eisenhower's graves are. The President is facing East toward his boyhood home.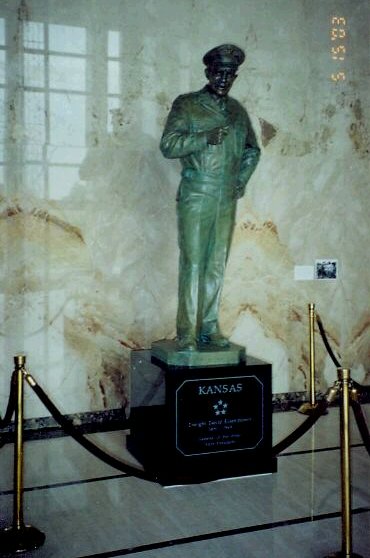 Presidents Eisenhower's statue at his library before it went to Washington DC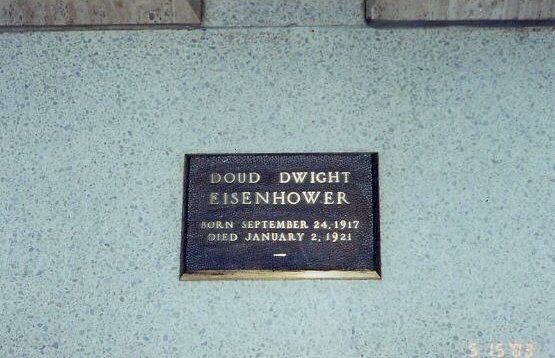 President and Mrs. Eisenhower's Son
Facts About Dwight D. Eisenhower:
He switched his first and middle names around to avoid confusion between he and his father
Eisenhower was the first president of all 50 states
He was the first president to appear on color television
Eisenhower was the first president licensed to pilot a plane
In their married life, the Eisenhower's moved 28 times before their retirement in Gettysburg, Pennsylvania
He was the only president to serve in both World Wars
All six of the Eisenhower boys were at one time or another nicknamed Ike
Nickname: Ike
Last Words: I've always loved my wife; I've always loved my children; I've always loved my grandchildren; I've always loved my country. I want to go; God take me.
Cause of Death: Heart disease (coronary thrombosis)

Dwight D. Eisenhower Library And Museum