Bill Clinton's Boyhood home in Hot Springs, Ar
The Friday after the opening, I went down to Hot Springs to see where Bill Clinton grew up at in Hot Springs. Like the boyhood home in Hope, Ar it is a private home. There are signs in the yard that say this. One says Clinton was here and no trespassing pass this point. There is a little memorial marker for Bill Clinton's mom in the yard. I got a picture of it and it is hard to read. I know his step father is buried in Hot Springs someplace, but I didn't have the time to find the cemetery. When I go back to visit the library, I might go back and find the grave. One place you want to go to in Hot Springs is Mountain Tower or Tower Mountain. It has some really nice views of Hot Springs.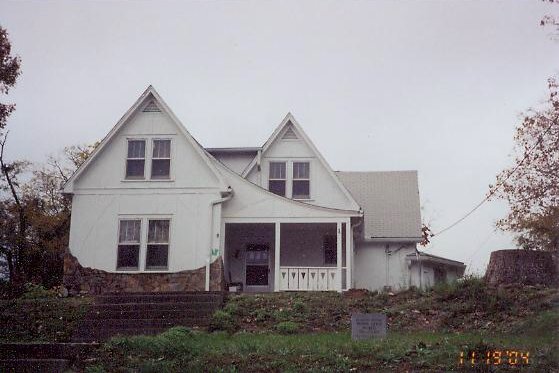 Here is the house in Hot Springs Ar.