William Jefferson Clinton
Presidential Center Opening
November 18, 2004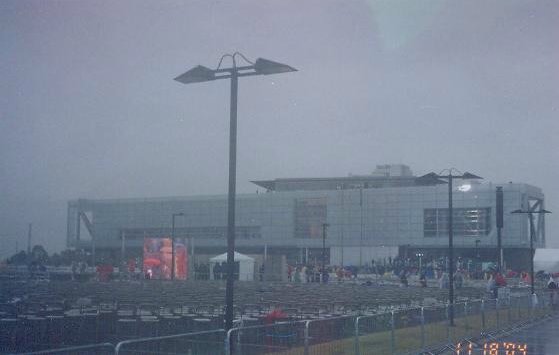 This is what the library looks like from the libraries parking lot.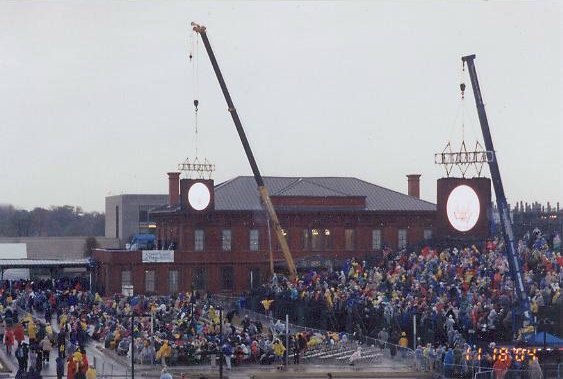 Here is the Clinton School of Public Service
The gates to let people in to take their seats opened at 7 am. I was able to get a shuttle from my hotel in North Little Rock to where I was able to walk about 5 or 6 blocks to get to the security area. It was cold and very rainy. I know Hillary Clinton cut her remarks short because of the rain and they were suppose to show a video remarks from Nelson Mandela, but they didn't. High's I think were in the high 50's to maybe low or mid 60's that day. Some people have said that the library looks like a double wide mobile home. Both President George H. W. Bush and President George W. Bush spoke along with Jimmy Carter. They also had six different people speak that President Clinton helped during his 8 yrs in office. Hillary Clinton introduced Bill Clinton.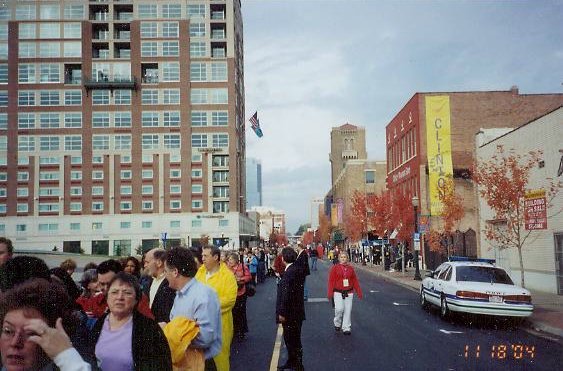 This is what part of the line looked like as people were waiting to get into the library for the opening. The yellow sign that says Clinton is where the museum store is.